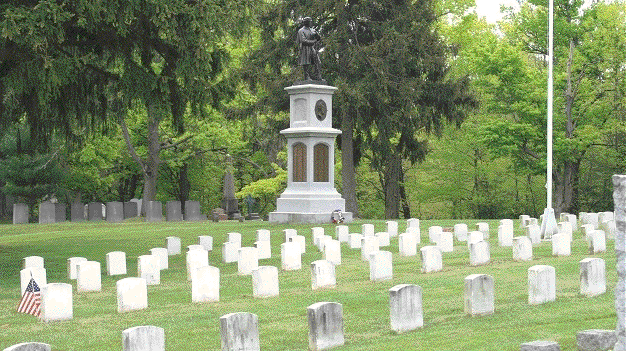 The Albany GAR Soldiers and Sailors Lot is located in Lot 7, Section 75 of the Albany Rural Cemetery.
The Col. George L. Willard Camp No.154 is an Official Custodian of the Lot; Every Year we hold our Memorial Day Services at the Lot.
Although no deed was located, the 0.16-acre lot was donated to the federal government by the Albany Cemetery Association on June 17, 1862, for the "burial of soldiers who have fallen or may fall in the Civil War." The majority of burials consist of soldiers who died of injury or illness in hospitals around Albany during the Civil War. The last of the 149 interments was made in 1897.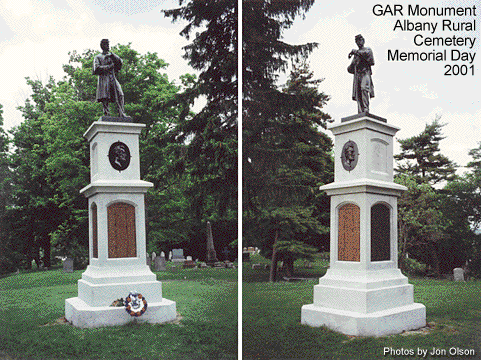 On Memorial Day 2001 the Albany Soldiers and Sailors GAR Monument was officially restored and unveiled.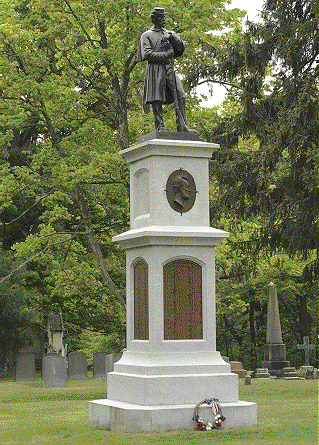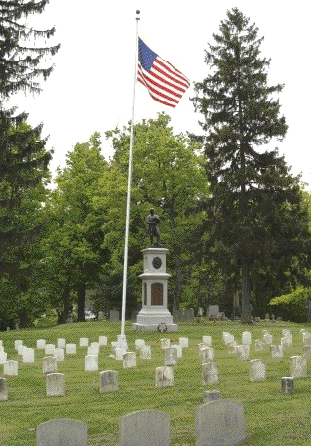 About 1873, the Grand Army of the Republic (GAR) erected a monument to remember local men who lost their lives during the Civil War.
The 15-foot-tall GAR Monument is composed of a bronze figure of a Civil War soldier atop a granite shaft, adorned on each side with bronze inscription plaques listing the names of those who died during the Civil War.
On the front of the shaft there is an oval bas-relief portrait of Abraham Lincoln, signed "Pickett 1873."

©
(glwillard154.org and suvcw154.org)
Col. George L. Willard Camp #154 Albany,NY SUVCW
No material or contents are to be copied, reproduced or linked without the express written consent of the
Camp Commander
and Webmaster.