(Pvt. Charles Franklin Babcock, Co. D, 141st PA Volunteer Infantry)
Great Great Great Grandfather of Bro. Robert Keough and 5th Great Grandfather of Bro. Robert Walter
Franklin Babcock enlisted in D Company of the 141st PVI on August 22, 1862 and was discharged on December 6, 1862 with surgeon's certicate because of illness. He was 57 years old when he joined the army and lived into his 80's. This is from a book* on the 141st. "Some soldier sickness was related to lack of planning. As an example, when the 141st Regiment arrived in the Washington area, in late August of 1862, the command had no tents. They were issued a week later. Rations were scarce and irregularly provided. These privations and exposures told upon the health of the men, nearly 300 being carried to the hospital and 500 reported unfit for duty in their first week in the Washington area."
Franklin had three sons who were in the Civil War, George H. who was in B Company of the same regiment and died on December 15, 1862 of chronic diarrhea, Daniel J. who was in D Company of the 161 NYVI who enlisted February 10, 1864 and served until he was discharged April 15, 1864 after being shot in the hand at Grand Ecore, LA.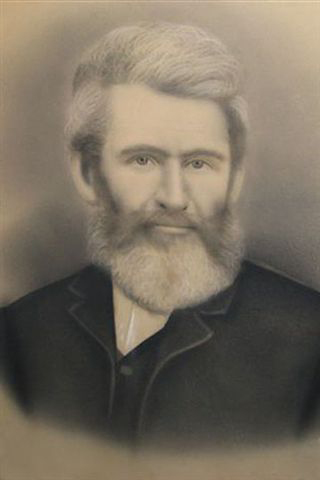 (Pvt. Charles F. Babcock, Co. K, 6th PA Reserve/35th Regt. PAVI)
Also Charles F. who is my great great grandfather (photo above) he was in K Company of the 6th PA Reserve Corps/ 35 Regiment PVI
and enlisted April 23, 1861 and was discharged with a surgeon's certicate on May 30, 1862.
(*The book quoted is "Quill of the Wild Goose, Civil War Letters and Diaries of Private Joel Molyneux, 141st Pennsylvania Volunteers.")
©
(glwillard154.org and suvcw154.org)
Col. George L. Willard Camp #154 Albany,NY SUVCW
No material or contents are to be copied, reproduced or linked without the express written consent of the
Camp Commander
and Webmaster.