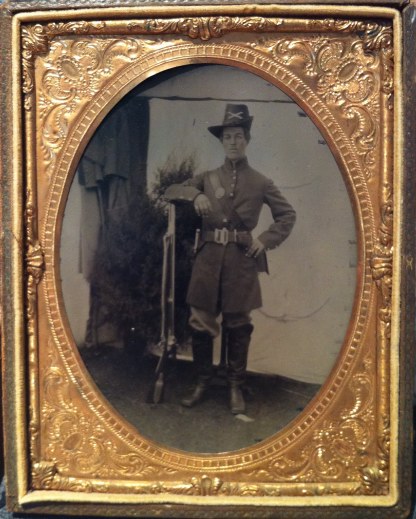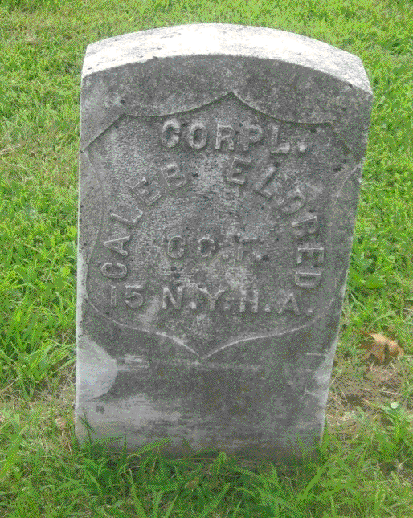 (Corpl. Caleb Eldred Co, F 15th NYHA)
Great Great Great Grand Uncle of Bro. Gary P. Salmon Sr.
Born March 17th 1845 in Pittstown, NY.
Calebís occupation was listed as a Sawyer in a Saw Mill in Pittstown.
Enlisted October 6th, 1863 in the NY 15th Regt. Of Heavy Artillery.
Mustered in as a Private in Co. L to serve 3 years.
Transferred to Co. F February 26th, 1864
Promoted to Corporal, April 1st, 1865 at the Battle of Five Forks, VA.
Mustered out with company on August 22nd, 1865 in Washington, DC
After the war Caleb lived in Troy and Albany NY until 1880.
He relocated to Topeka, Kansas in 1880, and settled into work as a carpenter.
Caleb died on January 27th, 1912 in Topeka, Kansas.
He is buried in the Rochester Cemetery, in Topeka, Kansas.

©
(glwillard154.org and suvcw154.org)
Col. George L. Willard Camp #154 Albany,NY SUVCW
No material or contents are to be copied, reproduced or linked without the express written consent of the
Camp Commander
and Webmaster.