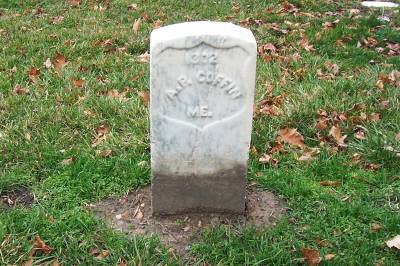 (Pvt. Albert Pryor Coffin, Co K, 6th MEVI)
Great Great Grandfather of Bro. Rick D. Bays, Jr.
Born 28th of July 1838 on Nantucket Island, Maine. Married Charlotte I. Poore on 05, February 1861.
Fathered a daughter, Mary Almira Coffin, who he never was able to see. Joined the Union Army, 6th. Maine Infantry Regiment, Company K' 15, July 1861. Developed sickness and died at age 24 on 04, April 1862, at the old Hospital known as the Mansion House outside Washington DC. Buried in Alexandria National Cemetery, Plot AO 1302.

©
(glwillard154.org and suvcw154.org)
Col. George L. Willard Camp #154 Albany,NY SUVCW
No material or contents are to be copied, reproduced or linked without the express written consent of the
Camp Commander
and Webmaster.