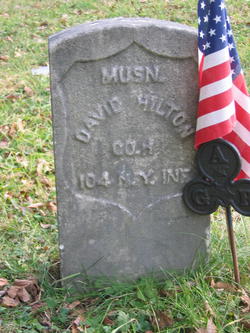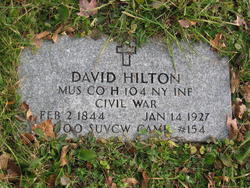 (Musician David Hilton, Co. H 104th NY Vol. Inf.
2nd Great Grandfather of Brother John D. Hilton Sr. and Great Grandfather to Brother Jeffery J. Hilton)
Born February 2nd, 1844 and Died January 14th, 1927.
Interred at New Mt. Ida Cemetery, Troy,NY

©
(glwillard154.org and suvcw154.org)
Col. George L. Willard Camp #154 Albany,NY SUVCW
No material or contents are to be copied, reproduced or linked without the express written consent of the
Camp Commander
and Webmaster.