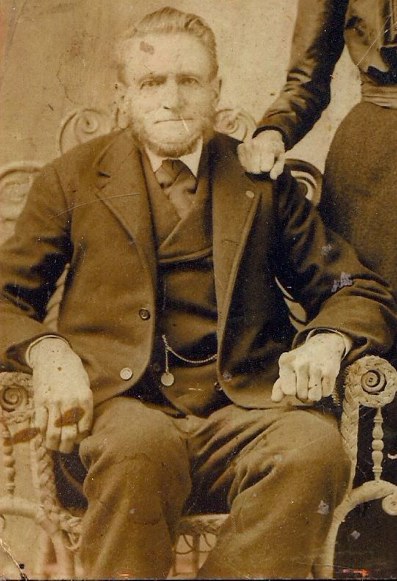 Artificer Daniel S. Pratt -3 Oct 1833-16 Oct 1916
(Great Great Grandfather of Bro. Raymond W. LeMay 111, PDC, PCC)
Volunteered as a Private on August 30th, 1864 at the age of 32
Enlisted in Company G, 1st NYV Engineers Regt., on August 30th, 1864 at Norwich,NY.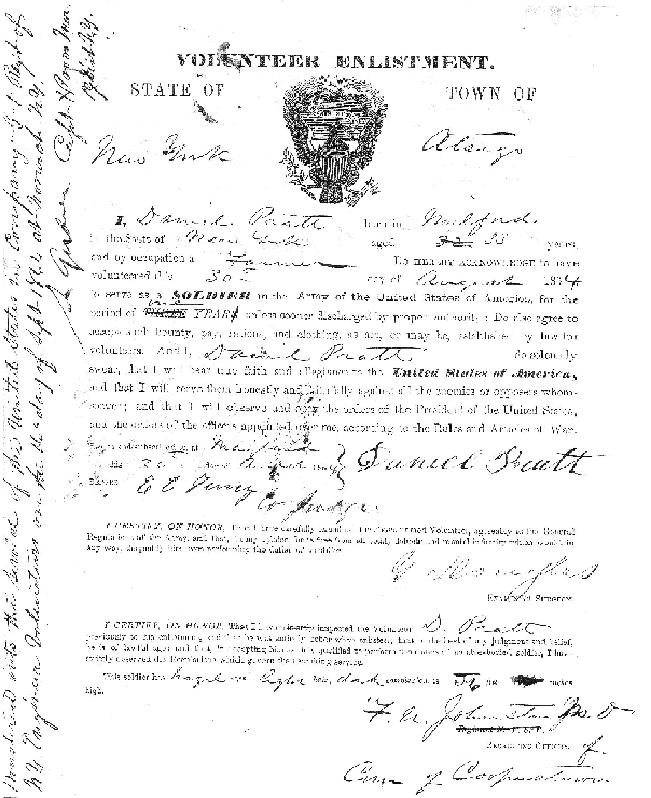 Volunteer Enlistment Paper of Daniel S. Pratt,
He Had Hazel Eyes,Light Hair, and a Dark Complexion.
Promoted to Full Artificer on January 1st, 1865.
(Wounded during the Five Rivers Campaign)
Mustered out with Company G, 1st NYV Engineers Regt. on
July 3rd, 1865 at Hilton Head, SC.
(Attached to the Department of the South,
District of Hilton Head, SC)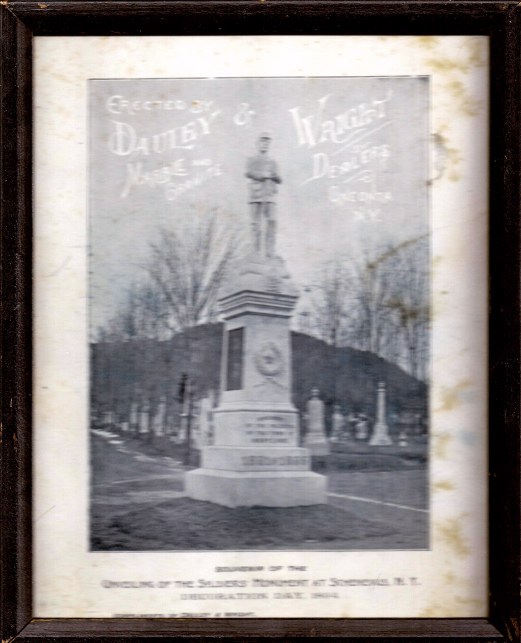 Souvenir Photo of the Unveiling of the Soldiers Monument at Schenevus,NY; Decoration Day 1894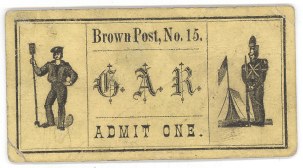 Member of the G.A.R.
Ziba-Hamilton-Brown Post No.15 of Schenevus-Maryland,NY

Obituary Of Daniel S. Pratt, The Oneonta Herald October 16, 1916.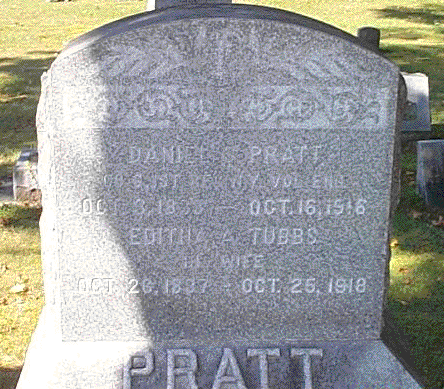 Buried at McKown aka Maryland Cemetery with
Wife Editha Ann Tubbs, at Maryland, Otsego Co. NY

Supplemental Ancestor:
2nd Great Grand Uncle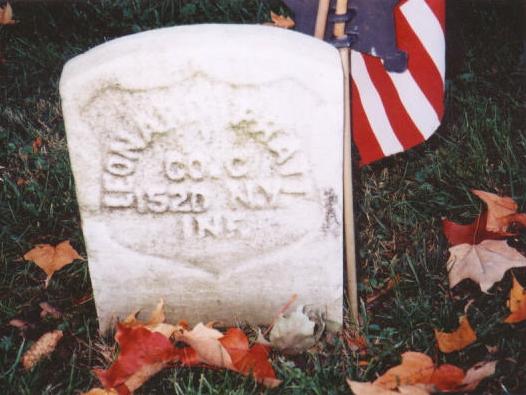 Supplemental Ancestor:
4th Great Grand Uncle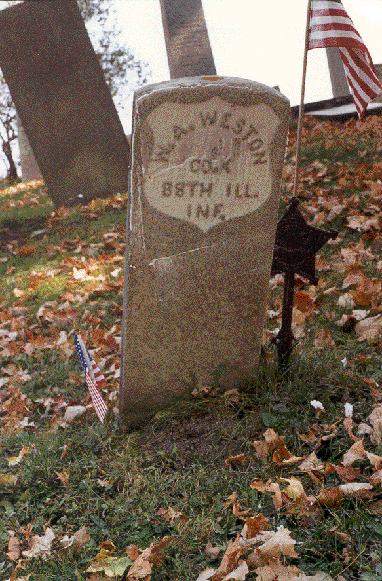 Pvt. William Andrews Weston, Co. K, 88th Illinois Vol. Inf.
Former Sgt. Major of Regular US Army during the War of 1812; Serving 5 years.
Fought at Battles of Ft. George, Ft. Erie, Chippewa, and Lundy's Lane. He was Honorably Discharged in 1817.
Enlisted in August of 1862 at the Age of 70 years in Co. K, and did Good Service, Fighting in the Battles of Perrysville, KY and Murfreesboro, TN.

©
(glwillard154.org and suvcw154.org)
Col. George L. Willard Camp #154 Albany,NY SUVCW
No material or contents are to be copied, reproduced or linked without the express written consent of the
Camp Commander
and Webmaster.