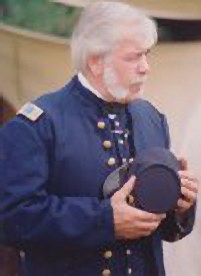 Camp Commander, Richard E. Straight

Camp Order Series 2016


I would like to thank the brothers of our Camp for nominating me, and for electing me Commander
of the Col. George L. Willard Camp for 2016.
New Officers
The following are the other elected officers:
Senior Vice Commander- John Swartwout
Junior Vice Commander- Vince Jockimo
Secretary-George Malinoski
Treasurer- George Malinoski
I would also like to announce the appointment of:
Chaplain- George Malinoski
Color Bearer - James Farr
Guard- Paul Cooney
Guide -Tim Mabee
Patriotic Instructor- Vince Jockimo
Editor of the Guidon- Robert Keough,PCC
Camp Council
Robert Keough, PCC,
Dave Dziewulski, PCC,
Leo McGuire, PCC
Eagle Scout Coordinator-Brian Castler
Covell Award/ ROTC Officer-Leo McGuire
Graves Registration Officer-James King
Camp Historian- Ray LeMay 111, DC, PCC
Monument Registration Officer-Dave Dziewulski, PCC,
Signal Officer- Ray LeMay 111, DC, PCC
Camp Committees
Mount Ida Cemetery, John Hilton
Camp Welfare- George Malinoski
Albany GAR Room- Ray LeMay 111, DC, PCC
Rally Round the Flags- Richard E. Straight CC
Delegates and Alternates will be elected at the appropriate time for the Annual Encampment.
So Ordered this 15th day of January, 2016
In Fraternity, Charity and Loyalty,
Commander Leo C. McGuire
Col. George L. Willard Camp # 154
Sons of Union Veterans of the Civil War
Attested:
______________________________ ______________________________
Richard E. Straight, Commander George F. Malinoski, Secretary

©
(glwillard154.org and suvcw154.org)
Col. George L. Willard Camp #154 Albany,NY SUVCW
No material or contents are to be copied, reproduced or linked without the express written consent of the
Camp Commander
and Webmaster.