Thursday, November 18th, 2010, Albany County Courthouse GAR Room 3:00 pm
L-Bro. Chaplain George F. Malinoski gives the Invocation and Benediction
R-Patriotic Instructor Robert Fickies gives the History of the Camp and the Albany GAR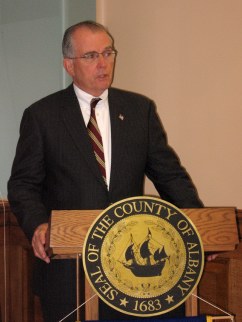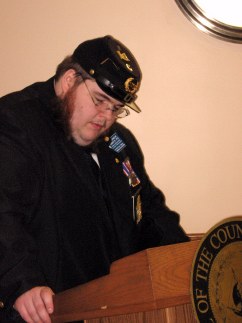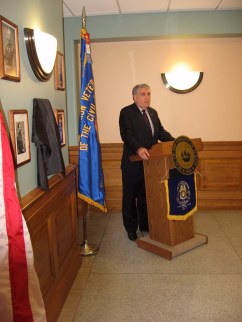 L-Albany County Executive Michael Breslin gives Opening Remarks
C-Bro. LeMay gives the Welcome Speech
R-Bro. NYS Assemblyman John McEneny follows with Remarks,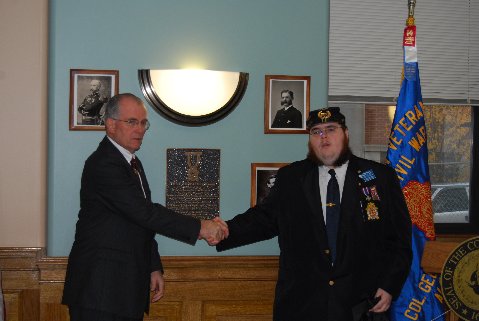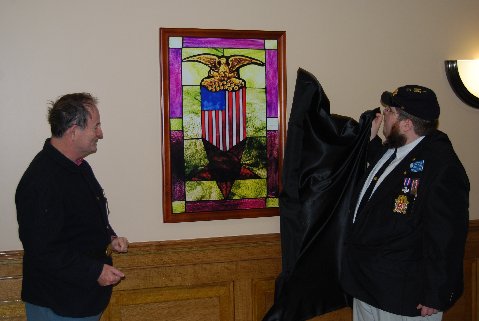 County Executive Breslin Congratulating Bro. LeMay, and Bro. LeMay and Orton Unveiling GAR Badge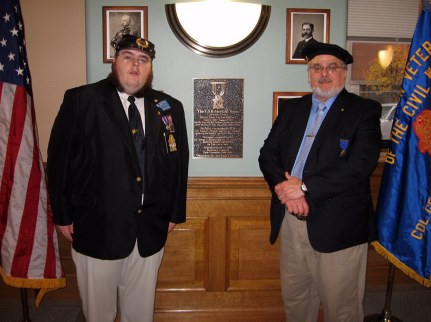 Bro. LeMay and Bro. Dziewulski and Brothers of the Camp

©
(glwillard154.org and suvcw154.org)
Col. George L. Willard Camp #154 Albany,NY SUVCW
No material or contents are to be copied, reproduced or linked without the express written consent of the
Camp Commander
and Webmaster.